Thematic Protection Bulletin | Closing The Gaps | Ensuring Liberty and Freedom of Movement to IDPs of the Marawi Humanitarian Crisis
• The armed confrontation between the Armed Forces of the Philippines (AFP) and Pro-ISIS militants in Marawi City has forcibly displaced a total of 78,466 families (359,680 individuals). Internally Displaced Persons come from 98 percent of the total population of Marawi city and residents from nearby municipalities who were compelled to leave due to food shortage and/or constriction of local economies.
• About 95 percent of the total displaced population have sought shelter with their relatives or to community-based evacuation centers, while about 5 percent have gone to evacuation centers.
• A large number of the displaced population have left behind vital identity documents in their haste to flee the fighting in Marawi City.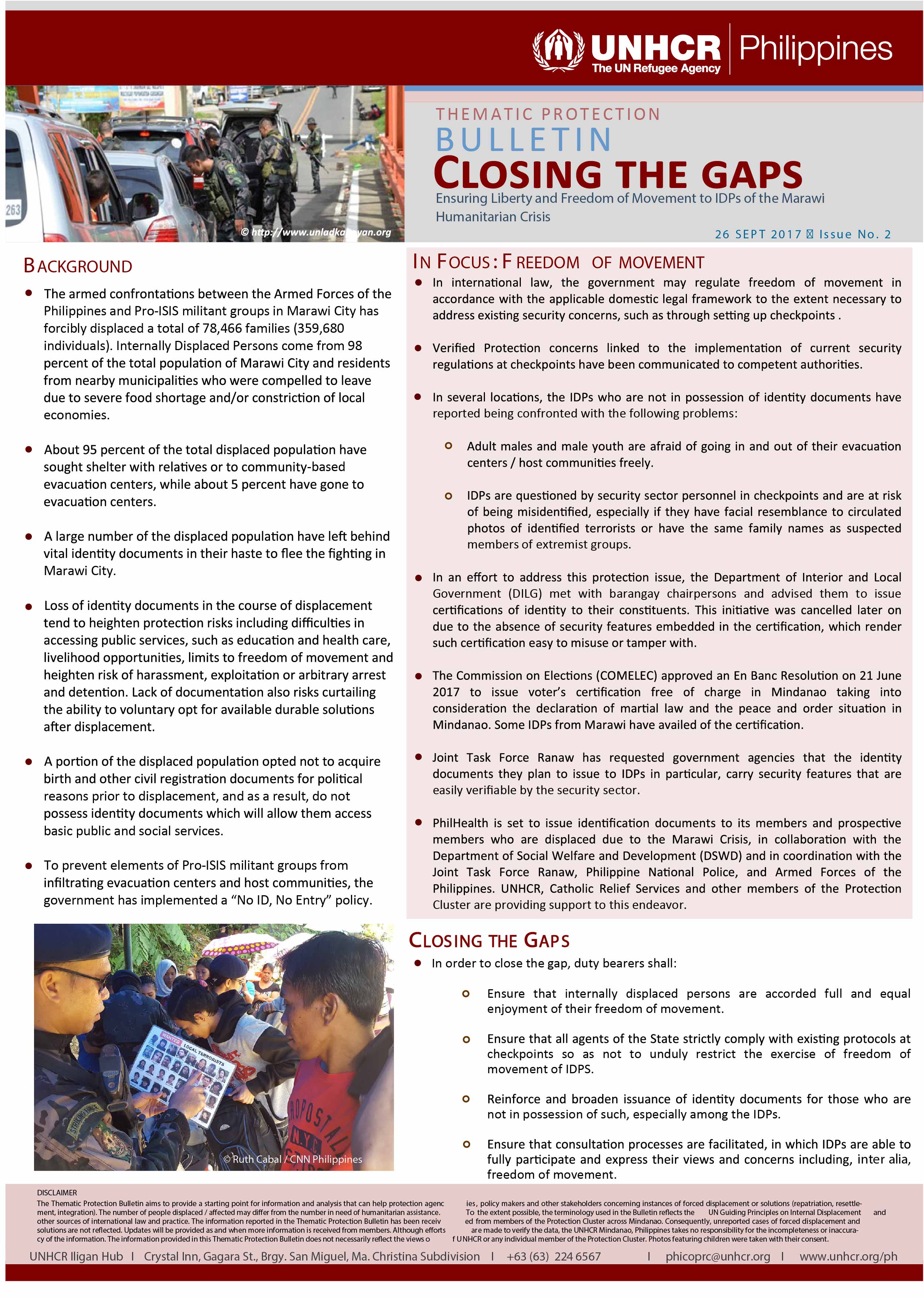 Thematic Protection Bulletin | Closing the Gaps | Issue No. 2