Survey Snapshot: Access to Information and IDP Participation
Home-based and evacuation center-based IDPs continue to experience limited access to information on how they can access assistance, or about plans from government for return, temporary shelter options, and early recovery. For home-based IDPs, they rely on the host barangay chairman for information and updates on any development on their status.
A number of IDPs interviewed (both in evacuation centers and home-based) did not understand the DAFAC registration process.
There is no segregated data yet, or clear information on Persons with Special Needs (PWSN). Information on the vulnerable population such as unaccompanied and separated children, pregnant and lactating mothers, persons with disabilities, elderly persons, and persons with serious medical conditions, is also lacking.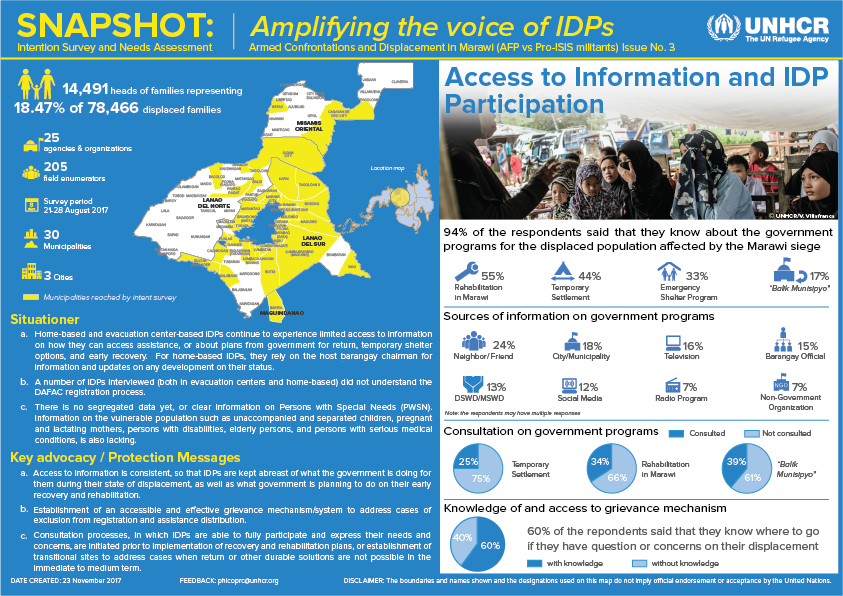 Survey Snapshot Issue No. 3: Access to Information and IDP Participation