IDP Protection Assessment Report, AFP vs Pro-ISIS militants in Marawi City, Lanao del Sur, Issue No. 6
Almost six months after the start of the conflict, a portion of the displaced population has begun to return to their home barangays and the reconstruction work on Marawi City has commenced.
On 13 December, the declaration of Martial Law in Mindanao was further extended for one year, until December 2018.
Since 22 October, 2017, the number of displaced persons by national Government sources has been pegged at 77,170 families (353,921 individuals), based on latest figures released by DSWD, with 857 more families (3,648) undergoing validation.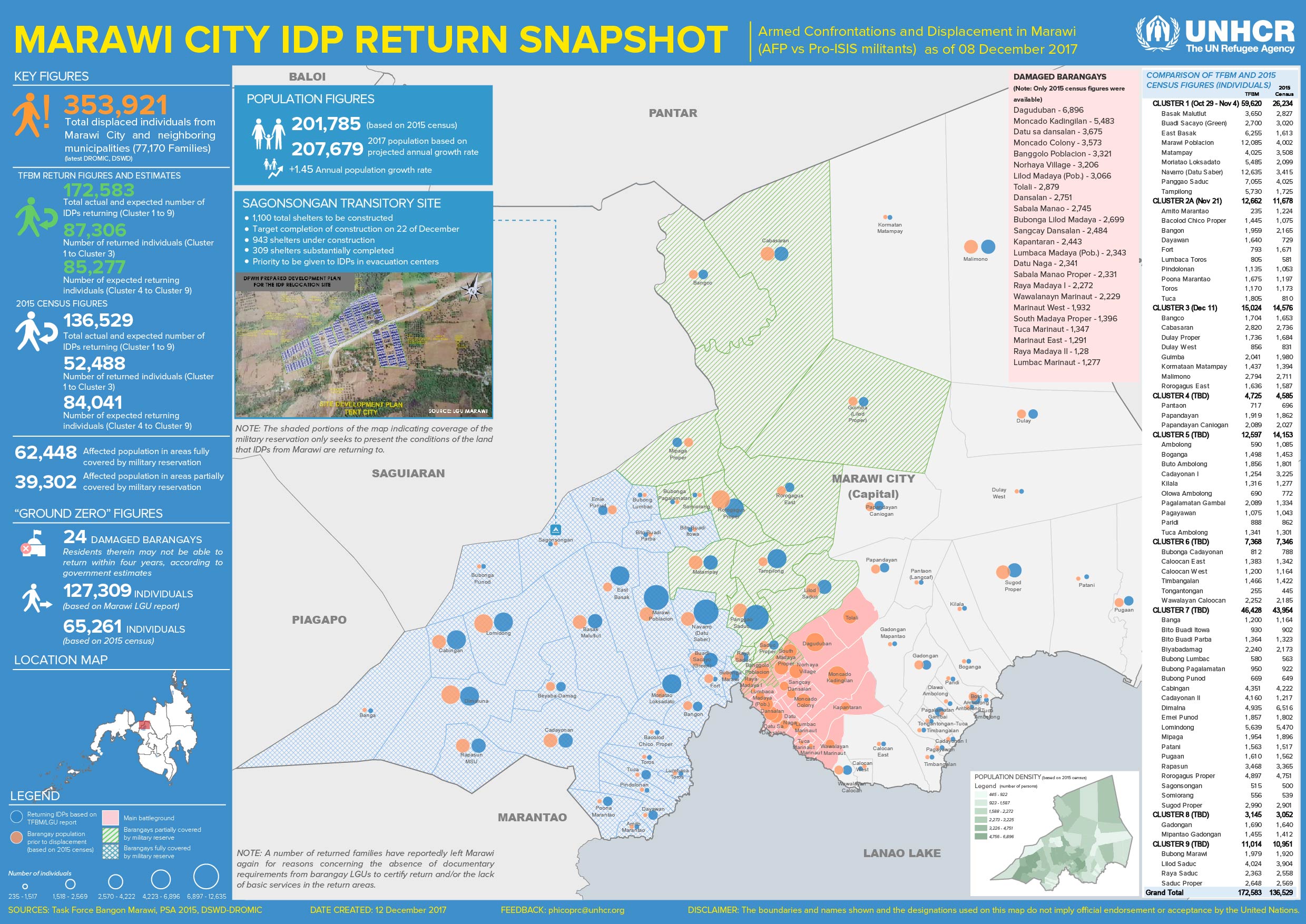 IDPPAR | AFP vs Pro-ISIS militants in Marawi City, Lanao del Sur Issue No. 6