IDP Protection Assessment Report, Displacement due to Severe Tropical Storm (STS) Vinta (Tembin), Issue No. 1
Vinta left at least 180 people dead in several regions, about 15 of whom are school-going children. About 1,000 residential homes in Lanao del Sur, Lanao del Norte, Maguindanao and Cagayan de Oro were damaged by STS Vinta, particularly those in close proximity to rivers that were inundated during the storm, or were along the path of mud slides and rock slides. In Bacolod-Kalawi, Lanao del Sur, 19 houses were totally damaged, while 28 were partially damaged due to a massive landslide originating from Mount Gurain affecting the municipalities of Madalum, Bacolod-Kalawi, Tugaya, and Wato-Balindong in Lanao del Sur.
As of 25 December, 2017, the number of displaced persons is placed at 37,414 families (182,377 individuals), based on latest figures released by DSWD-DROMIC. Of this total, 20,870 families (97,583 individuals) are housed in 261 evacuation centers, while 16,777 families (84,794 individuals) are in the homes of friends and relatives.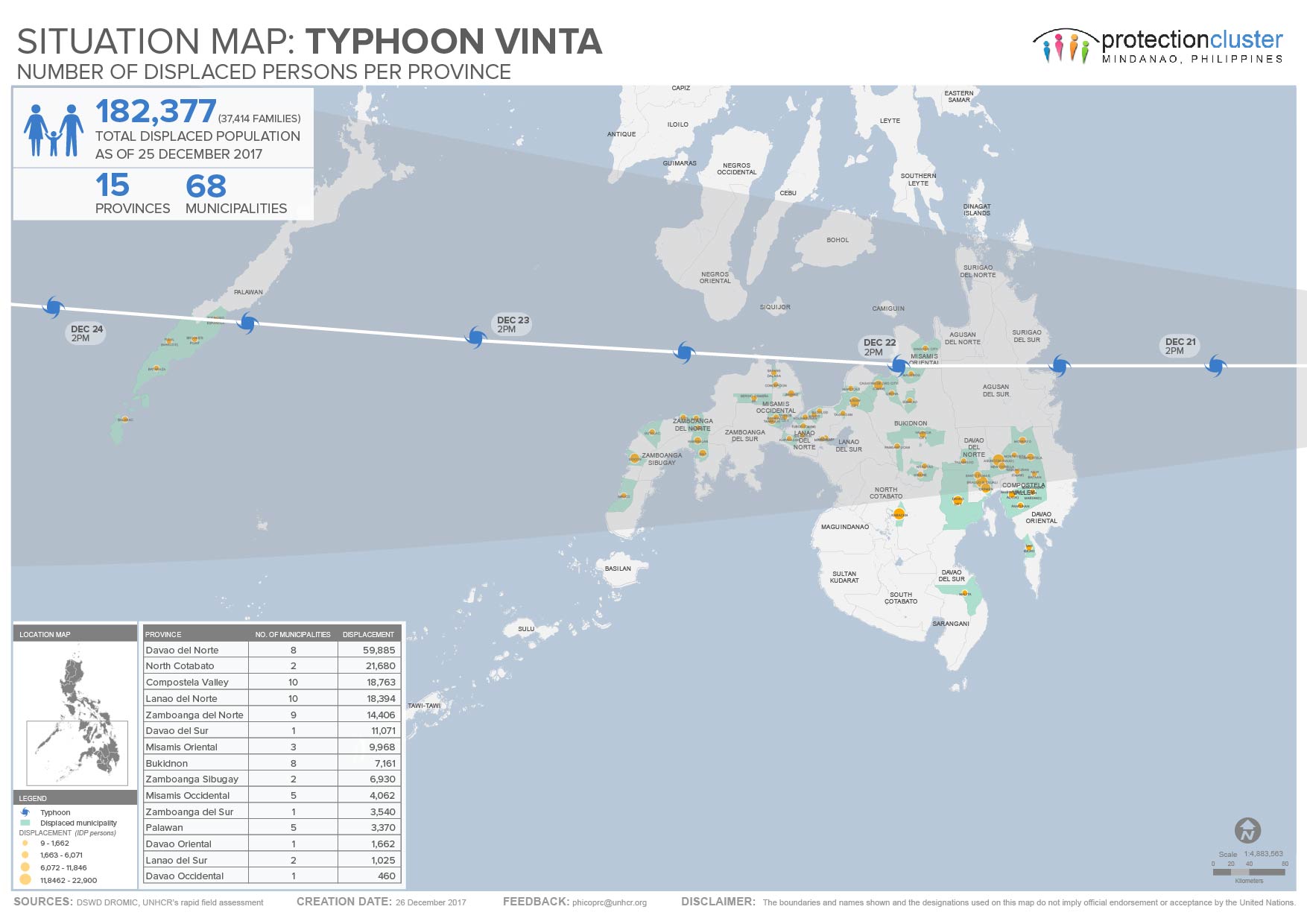 IDPPAR | Displacement due to Severe Tropical Storm (STS) Vinta (Tembin)