IDP Protection Assessment Report, Displacement due to Severe Tropical Storm (STS) Vinta (Tembin), Issue No. 2
As of 02 January 2018, the number of displaced persons in MIMAROPA, Visayas and Mindanao is placed at 20,046 families (98,344 individuals), based on latest figures released by the Department of Social Welfare and Development's Disaster Response Operations Monitoring and Information Center (DSWD-DROMIC). Of this total, 15,576 families (75,880 individuals) are currently staying in 72 evacuation centers, while 4,470 families (22,464 individuals) are currently staying with friends or relatives.
STS Vinta reportedly left 164 people dead and 176 missing in Region IX, Region X, and the Autonomous Region in Muslim Mindanao (ARMM). A total of 3,560 residential homes were totally damaged, while 3,118 were partially damaged, particularly in high-risk areas in the provinces of Lanao del Norte, Lanao del Sur and Zamboanga del Norte. Massive damage to schools, public structures and farmlands were also reported. In many parts of the affected provinces, electrical services were disrupted due to damaged electrical posts and power lines.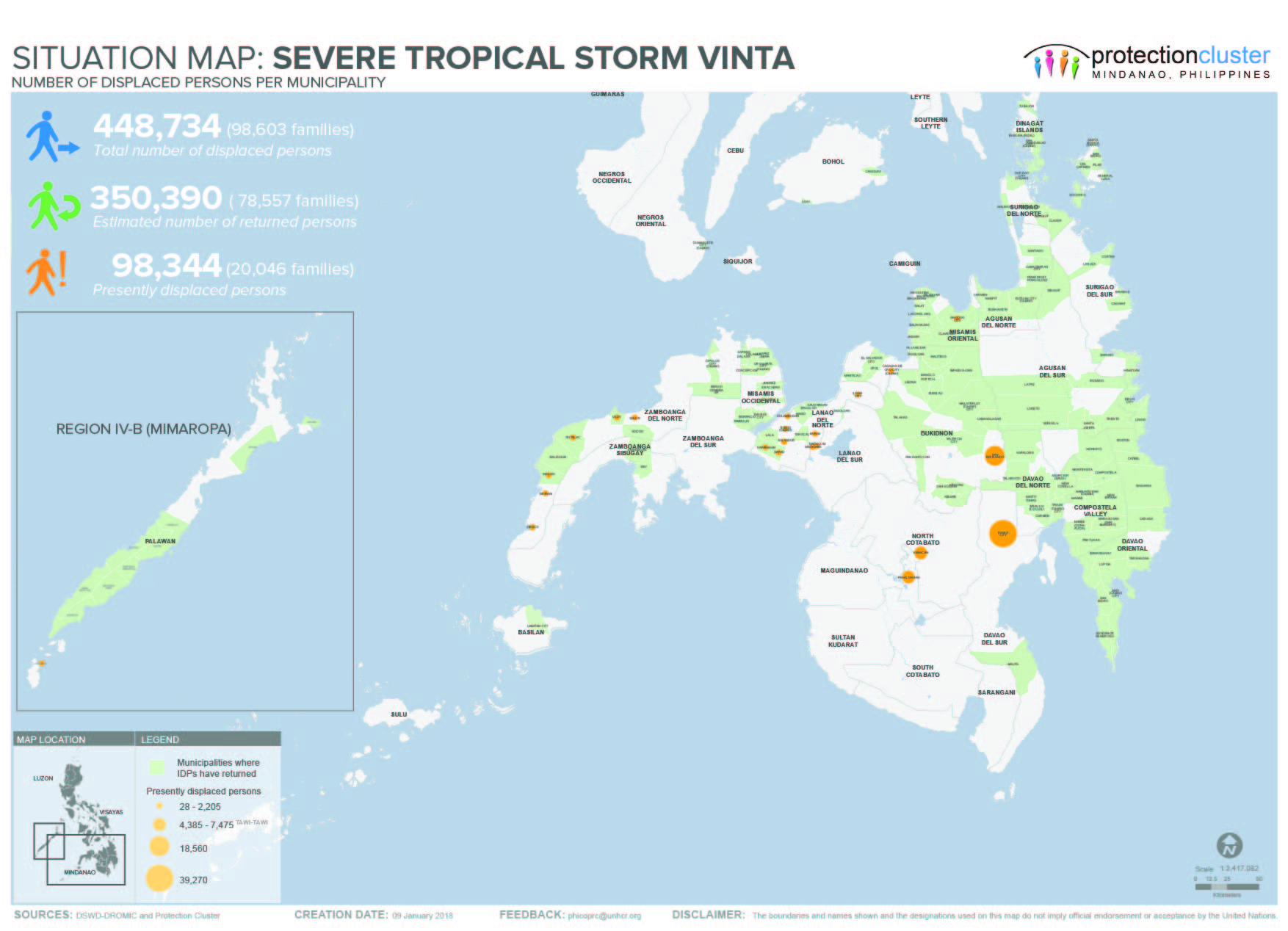 IDPPAR | Displacement due to Severe Tropical Storm (STS) Vinta (Tembin) Issue No. 2